Industry Standard Size & Strength
REMOVAL BOXES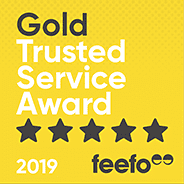 WHY BUY OUR REMOVAL BOXES?
Whether you're moving house or putting stuff into storage, getting your possessions from one place to another can be onerous.
Whilst you'll never completely eradicate the hassle associated with moving house, there are ways to reduce the stress.
One quick and easy win is to make sure your belongings are packed up and protected properly inside strong reliable removal boxes.
Whilst removal companies can supply the removal boxes, check they haven't already been used. If they've only been used once or twice, they may not have been compromised, but how do you know? Better to be safe rather than sorry…
At Boxes for Moving Home we only sell brand new, industry standard size & strength, double wall removal boxes and we combine great value with amazing customer service so why risk buying them anywhere else?
Order by 1pm (Mon/Fri) for SAME DAY SHIPPING.